I Shot Rock 'n' Roll
Photographs by Murray Cammick
CHRIS BOURKE
MURRAY CAMMICK Bob Marley powhiri, Auckland 1979 Black-and-white photograph
Before he was Mr Rip It Up, Murray Cammick was Mr Flash Cars. Beginning while a photography student of John Turner at Elam, for five years in the mid-1970s he took late-night shots of large V8 cars cruising Auckland's Queen Street. The moody images ― collected by many public galleries ― celebrated the drivers and passengers as much as the shiny, imposing vehicles. The sub-culture was 'visually stimulating' to Cammick, so he needed to capture it on film.
In 1977, with Alastair Dougal, Cammick launched the music monthly Rip It Up and he soon became the editor, designer, photographer and publisher. The visual stimulus of the rock scene seemed as equally exciting as the music. The magazine was named after a Little Richard song, and the choice reflected Cammick's tastes. He was not interested in brooding introverts but performers who loved showing off, flamboyant exhibitionists on stage and off. The emergence of punk rock provided plenty of examples. But Cammick's images could also reveal an intimate side to these outsized personalities; the mild-mannered photographer often succeeds when there is only space for one large ego in a room.
Images from Bob Marley's visit to Auckland in 1979 for his only New Zealand concert show how discretion can capture the moment. Several photographers witnessed the reggae legend's welcome by a group of Maori poi dancers at Parnell's White Heron Lodge, but their images are static, like school photos. Cammick caught Marley connecting with the dancers and reacting to their movements; in that moment, this photographer was invisible.
In 1980, Dolly Parton's wit and Southern courtesy managed to charm a room of sceptical reporters wanting a quick quote at her Auckland press conference. Parton turned her 200-watt smile towards one camera, and at that moment she only had eyes for Cammick. The photograph is a visual hug from a buxom blonde bombshell: hair, teeth, and brains.
English punk queen Siouxsie Sioux also takes over the lens, with steely, mascaraed eyes and a spiky collar that reflects a prickly personality. Her self-awareness almost allows her to let her guard down. The striped trousers and piu-piu necklace are perfect for maximum impact on monochromatic newsprint.
Not all rock 'n' roll moments are glamorous. The iconoclastic Chris Knox is shown backstage at a festival, his Elvis shades failing to disguise the fact that he is lugging his own PA past a Portaloo. Another legendary punk, Johnny Ramone, is almost upstaged by the standard-issue 1970s plastic telephone.
Originally, many of these photographs appeared in Rip It Up the size of a matchbox, squeezed among the reviews and interviews in packed 16-page issues. Printed full size, they reveal that a leading light of 1970s photo-journalism was not lost to rock 'n' roll publishing: he was just on loan.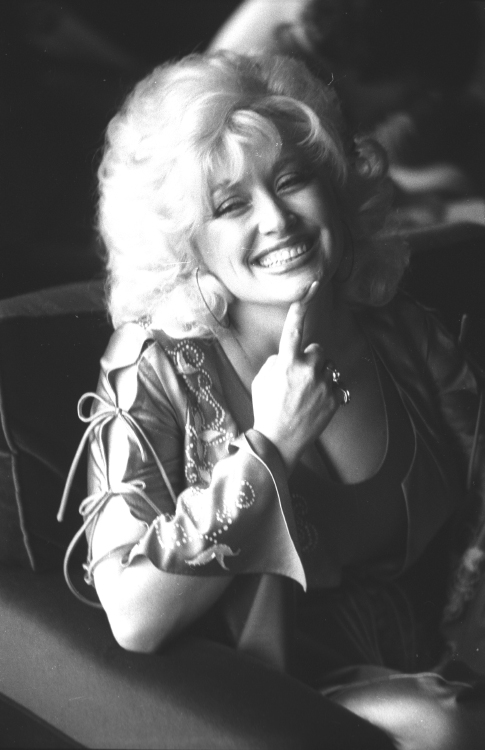 MURRAY CAMMICK Dolly Parton 1980 Black-and-white photograph
MURRAY CAMMICK Siouxsie Sioux 1983 Black-and-white photograph
MURRAY CAMMICK Johnny Ramone 1980 Black-and-white photograph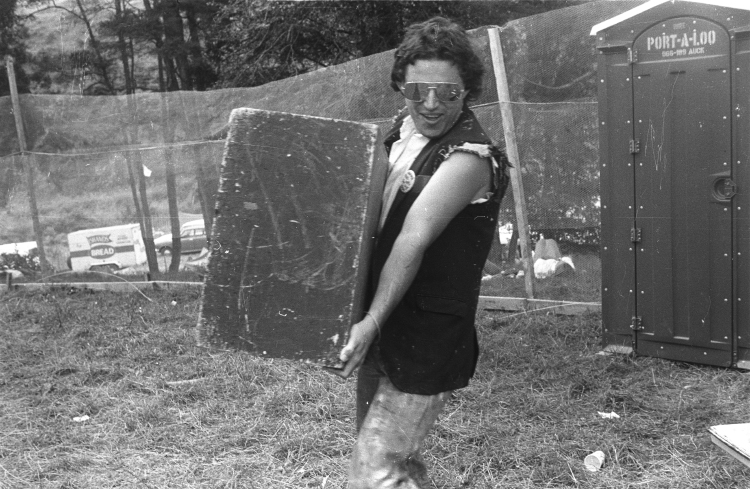 MURRAY CAMMICK Chris Knox backstage, Sweetwaters Festival 1980 Black-and-white photograph